Soggy Glasses, A Homo's Odyssey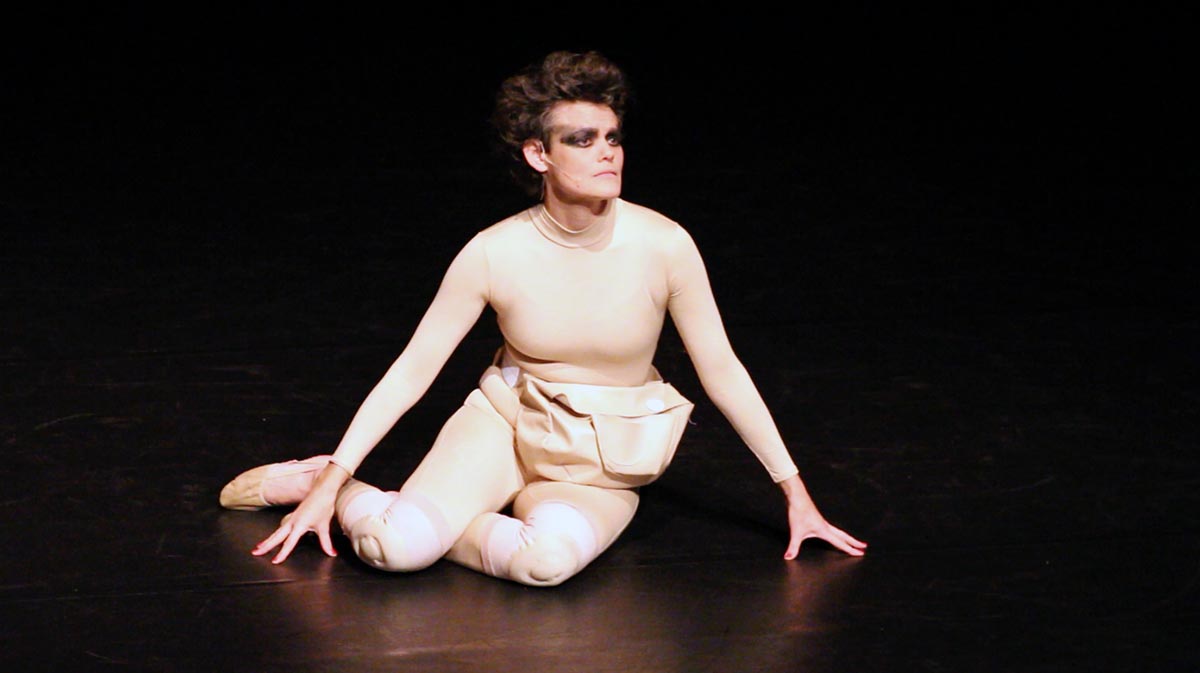 Soggy Glasses, A Homo's Odyssey, is a feminist, comedic, fanny-packed, monomythic hero-journey. Using Homer's Odyssey as both dramaturgical framework and toilet paper, Dynasty Handbag recasts the masculine allegory of returning home in a feminist context, on a voyage though her extremities, heart, mind, bowels, and artist colon-y. Using voiceovers, video interaction, and a giant plush "hero" sandwich, Dynasty Handbag employs the female physical and spiritual body as the terrain for her journey home, in an ultimate Homeric search for her true nature, and she will most likely fail.
Written, Directed, and Performed by Jibz Cameron
Co-Direction and Dramaturgy by Sacha Yanow
Sound Design by Jibz Cameron
Audio Production by Eli Crews
Drawings by Jibz Cameron
Animation and Additional Drawings by Meriem Bennani
Costumes by Peggy Noland and Hayden Dunham
Lighting and Production Management by Serena Wong
Production Assistance by Morgan Bassichis
Produced by Alexandra Rosenberg
BAM Next Wave Festival, October 17th, 2014
American Realness Festival, Feb 16-18th, 2015
REDCAT presented by The Broad, Los Angeles, May, 2016
Soggy Glasses, A Homo's Odyssey was originally commissioned by Franklin Furnace for the BAM 2014 Next Wave Festival. Soggy Glasseswas supported by residencies at Yaddo and The MacDowell Colony, and is made possible, in part, by a 2014 LMCC Process Space artist residency (lmcc.net) and generous support from regular folks through my shameful Kickstarter campaign.
photos by Alex Escalante